Image

< Back
Indonesia's L. vannamei shrimp exports stagnate at 200,000 MT
Indonesia's L. vannamei shrimp export volume from 2018-2022
Image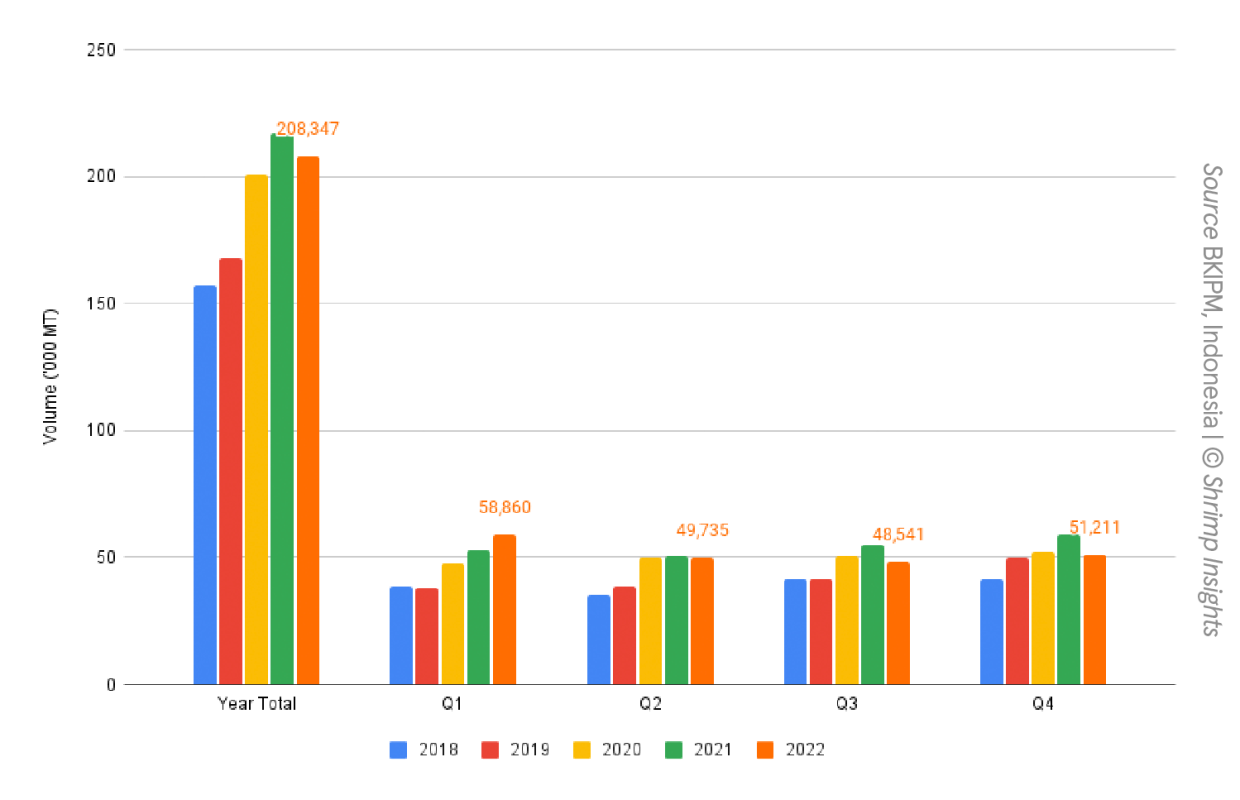 Indonesia's shrimp exports are officially reported according to HS code which does not give a good insight into the actual exports of L. vannamei shrimp as especially in the value-added segment the HS codes do not allow you to distinguish between species. Luckily the Indonesian government, in one of its publicly accessible portals, publishes separate data for all L. vannamei shrimp that has been tested for exports. This data is reported live! It means that data for the last months can still change as more data might drip in, but it gives a good insight into the trend of L .vannamei exports and this insight is visualized in the figure above.
Unfortunately, the data in the figure above suggests that the Indonesian government is not succeeding in its ambition to drastically grow farmed shrimp production and exports. In 2022, it seems that the volume of L. vannamei shrimp tested for exports has stagnated just above 200,000 MT. While the volume continued to grow over the first three months of 2022, over the following 9 months production stagnated at similar levels or just below the levels of 2021. With a volume of around 210,000-220,000 MT Indonesia is at around the same level of L. vannamei exports as Thailand, quite far behind its competitors Ecuador, India, and Vietnam.
A big uncertainty in Indonesia remains the actual size of the domestic market for L. vannamei shrimp and informal exports to China. However, feed sales data and views from local industry insiders suggests that the total production volume of L. vannamei shrimp in Indonesia has still not exceeded 400,000-450,000 MT.